The New Indian Express published this piece on December 13, 2018: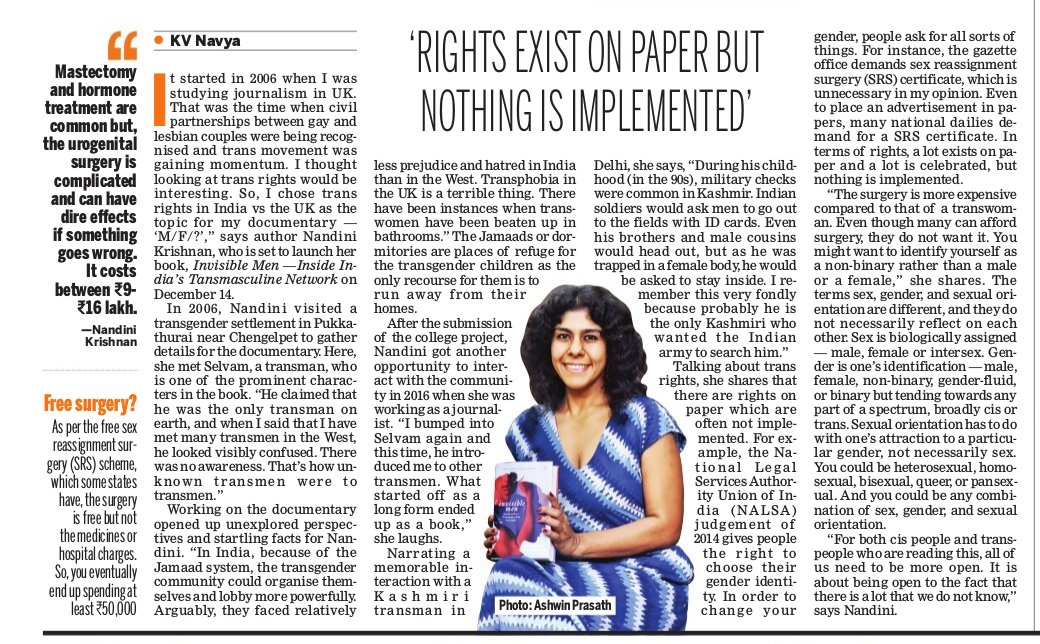 Indian Women Blog published this transcript of a live Twitter chat.
Gaysi Family published this lovely piece on December 3, 2018
Scroll published this review on November 24, 2018.
Here's a video of my interaction with Agents of Ishq on Facebook Live, with a recorded segment, since we had to cut the live short due to link-up issues:
Here's the video of an Instagram Live with my lovely editor Manasi Subramaniam, from Penguin India's Instagram page:
Gaysi Family carried this interview on November 27, 2018.
The Hindu carried this interview on November 21, 2018: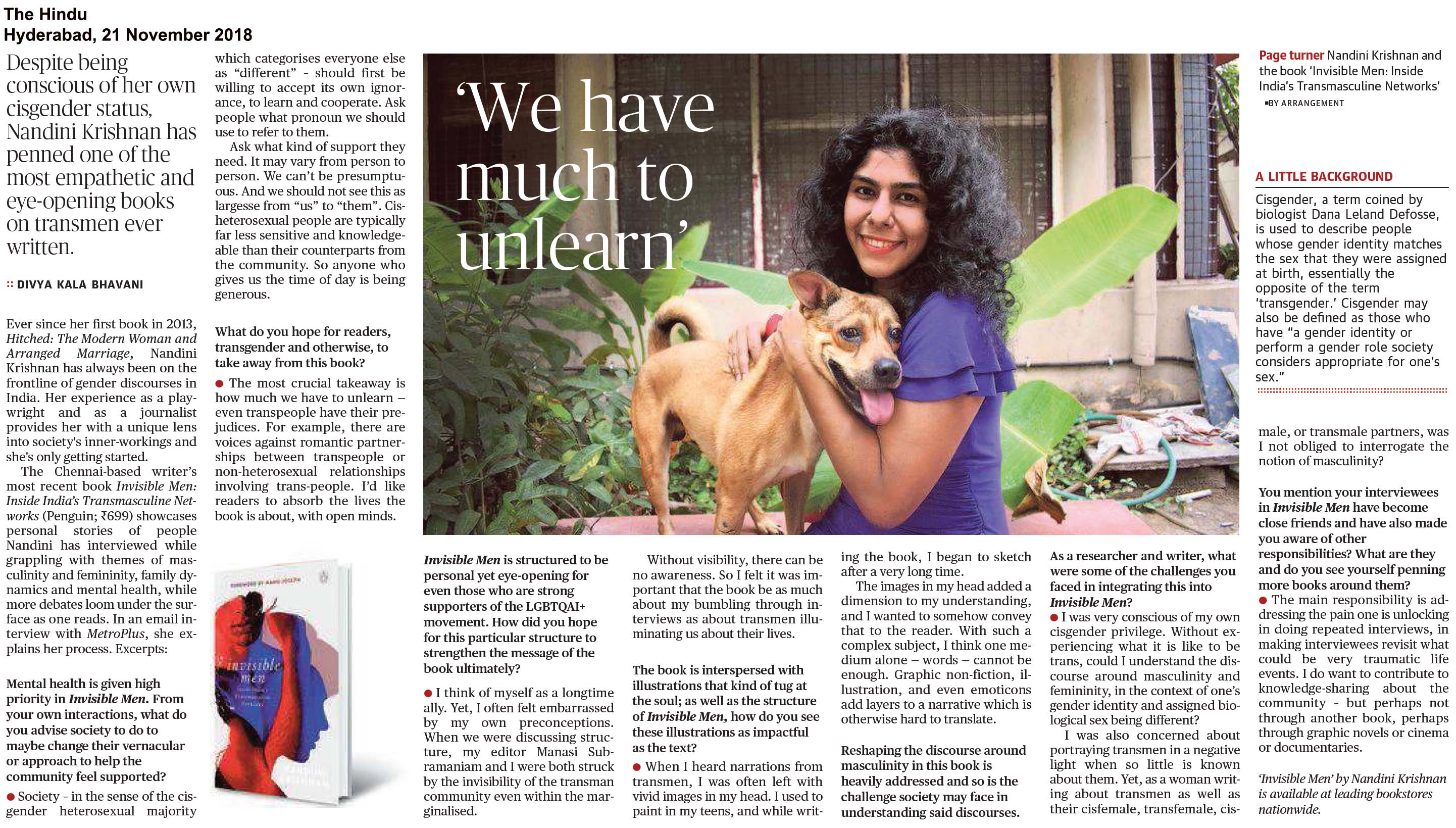 I did this podcast on transmen for The Quint

Hindustan Times featured Invisible Men on Bookstack with Manjula Narayan:

Mid Day published this piece on November 11, 2018: