India Today magazine carried this interview in the January 28, 2019 issue.
The Hindu carried this report on my session at The Lit for Life festival.
Mint published this piece, where I'm quoted, on December 15, 2018.
The New Indian Express published this piece on December 13, 2018: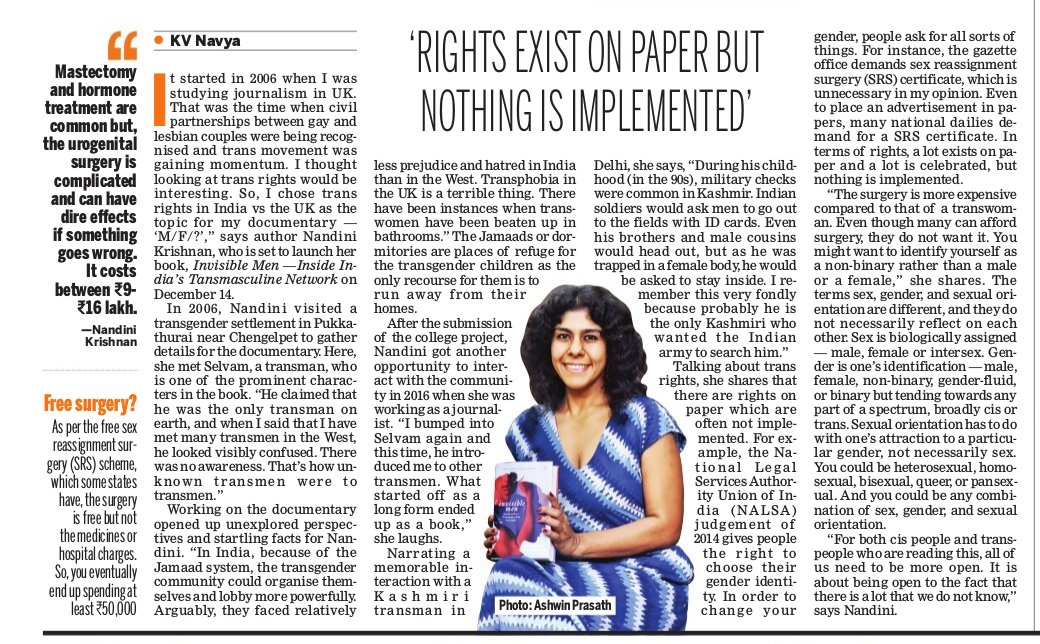 Indian Women Blog published this transcript of a live Twitter chat.
Gaysi Family published this lovely piece on December 3, 2018
Scroll published this review on November 24, 2018.
Here's a video of my interaction with Agents of Ishq on Facebook Live, with a recorded segment, since we had to cut the live short due to link-up issues:
Here's the video of an Instagram Live with my lovely editor Manasi Subramaniam, from Penguin India's Instagram page:
Gaysi Family carried this interview on November 27, 2018.
The Hindu carried this interview on November 21, 2018: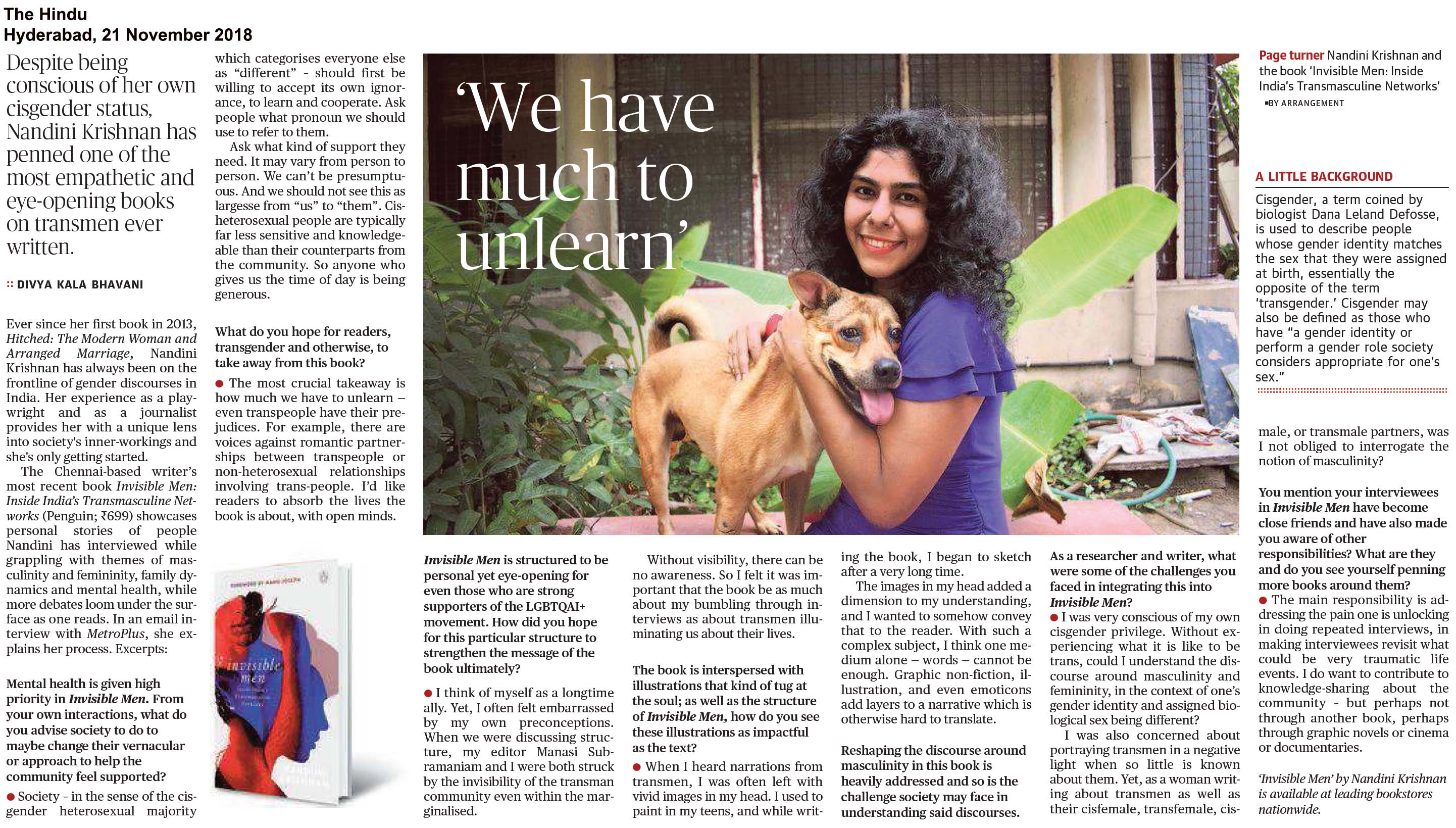 I did this podcast on transmen for The Quint

Hindustan Times featured Invisible Men on Bookstack with Manjula Narayan:

Mid Day published this piece on November 11, 2018: