My response to the trolling, misinformation, and book-burning that Invisible Men was subjected to.
The Hindu carried this report on my session at The Lit for Life festival.
Mint published this piece, where I'm quoted, on December 15, 2018.
The New Indian Express published this piece on December 13, 2018: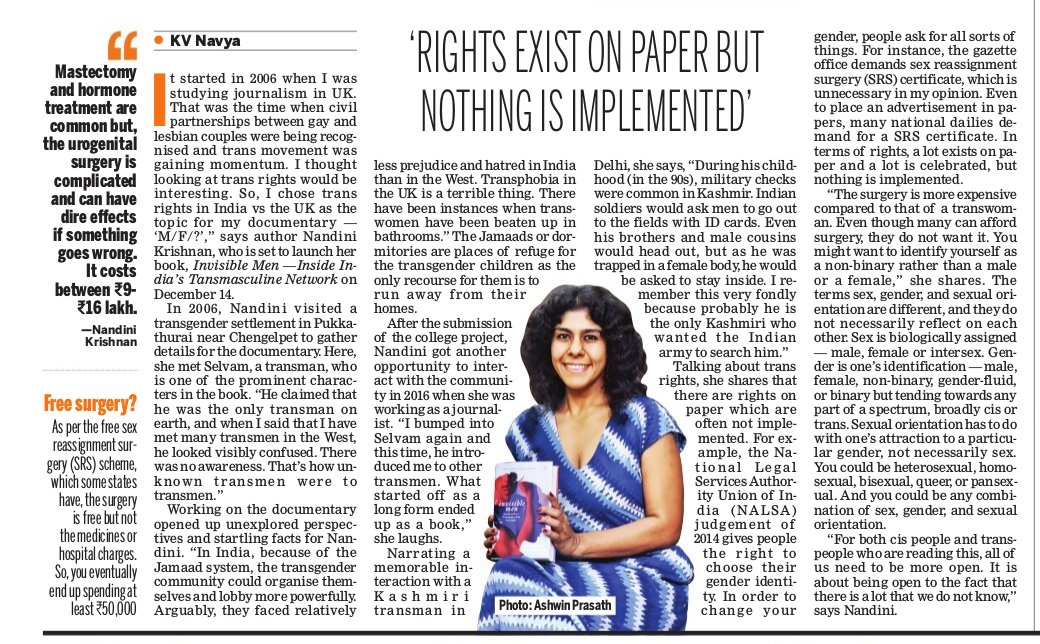 Gaysi Family published this lovely piece on December 3, 2018. On January 15, 2018, I found it had been removed, apparently because of some arm-twisting by certain members of the community, who refused to attend a panel organised by Gaysi Family unless the piece was taken down, so I've reproduced it here.
Scroll published this review on November 24, 2018.

Mid Day published this piece on November 11, 2018: