HINDU LIT FOR LIFE 2016 in Madras will see me in conversation with Alexander McCall Smith on January 16, 2016, and with Alexander McCall Smith and Upamanyu Chatterjee on January 17, 2016. Check the schedule here.
HINDU LIT FOR LIFE in Madras: January 11-13, 2014 - I will be a panelist at The Hindu Lit for Life festival. Details soon.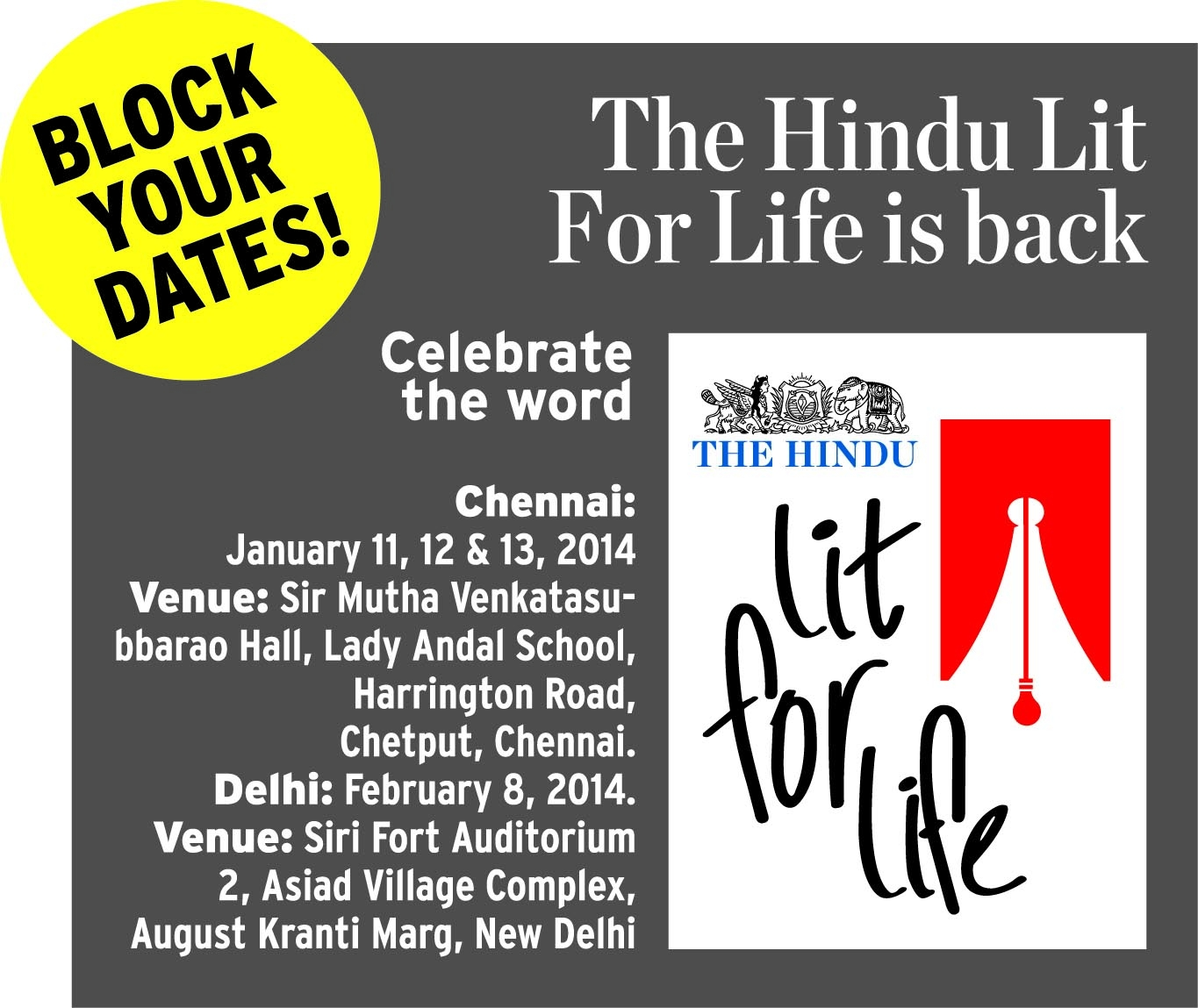 TIMES LITERARY CARNIVAL in Bombay: 6-8 December 2013. Check the schedule here.

INDIA NON-FICTION FESTIVAL in Delhi: 1 December, 2013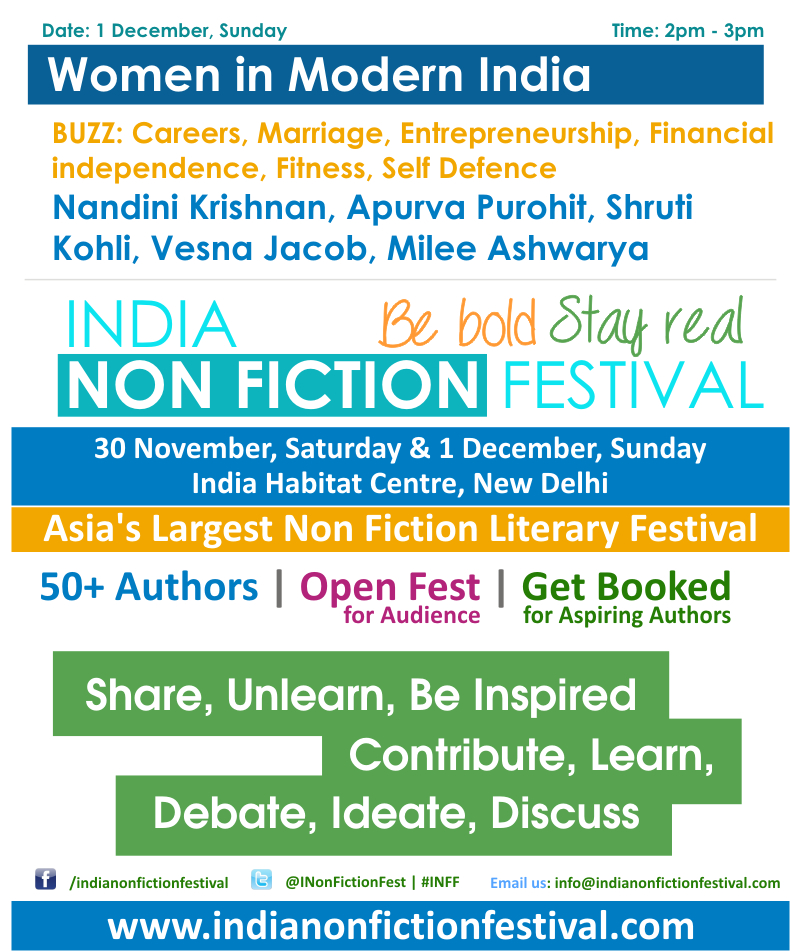 LIT FEST at Stella Maris College in Madras: 29 November, 2013
BOOK LAUNCH in Calcutta: 20 September, 2013

BOOK LAUNCH in Chandigarh: 18 September, 2013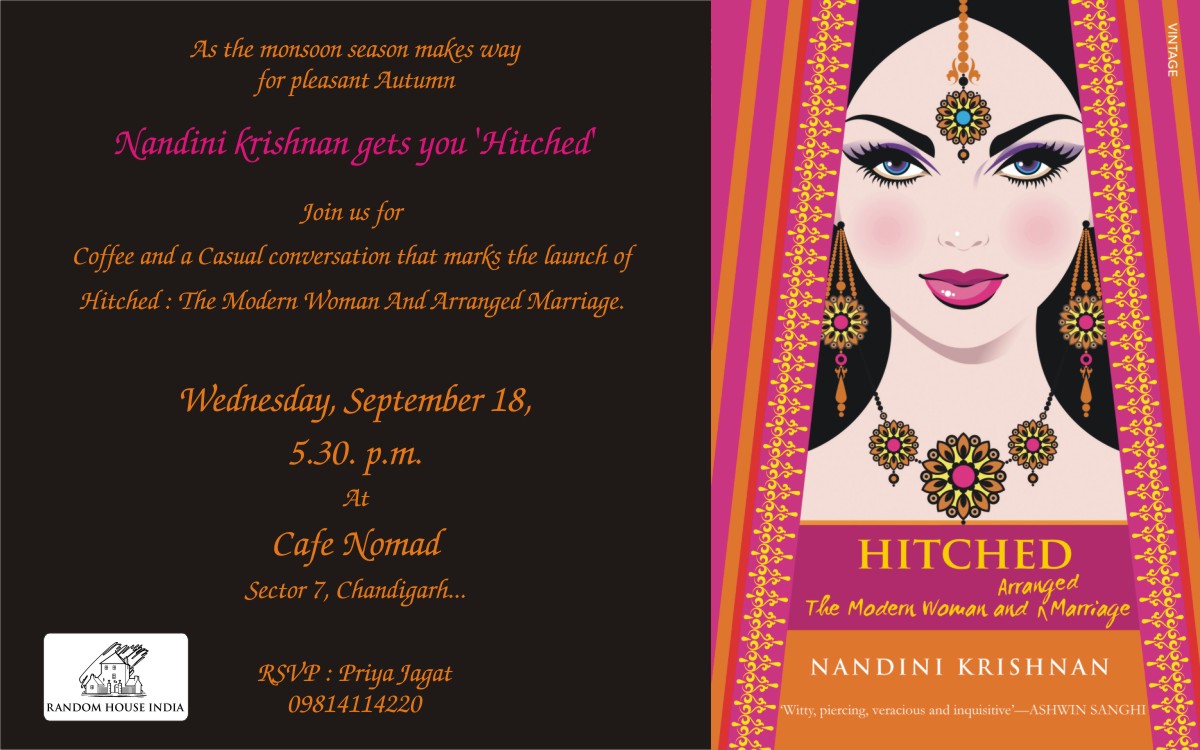 BOOK LAUNCH in Delhi: 15 September, 2013


BOOK LAUNCH TIME!
My apologies for assaulting you in red, but a series of book launches begins this Friday, starting with this event in Starmark, Express Avenue, Madras: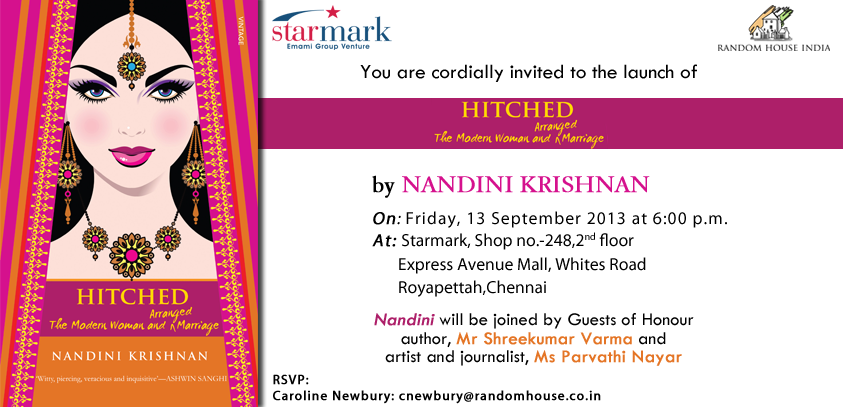 HITCHED is now available across the world, in both paperback and eBook formats. Please go to this page for details.
For those who missed the live stream of the online launch:
The ONLINE LAUNCH of Hitched, through Flipkart, which had me in conversation with bestselling author Ashwin Sanghi, is up here: https://www.youtube.com/watch?v=m24asrPBPwk
The transcript is up here
August 6: ONLINE LAUNCH OF HITCHED THROUGH FLIPKART
Make sure to join me on August 6th for the exclusive launch of debut author Nandini Krishnan's book "Hitched – The Modern Woman & Arranged Marriage" through Flipkart.
I'll be doing a live chat with best-selling author Ashwin Sanghi at 3:00 PM – on Google Plus, YouTube and Facebook. If you'd like to ask me questions , please do send them over to fb@flipkart.com