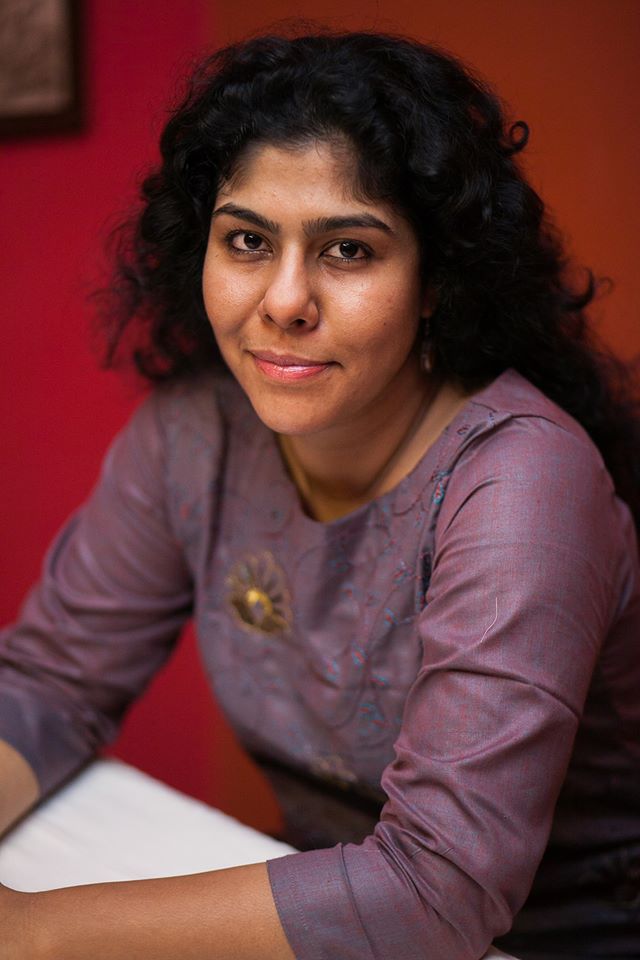 Photo Credit: Vinay Aravind
Nandini Krishnan is a writer, playwright, and stage actor based in Madras. Her first book, Hitched: The Modern Woman and Arranged Marriage, was published by Random House in 2013.
An extract from her novel-in-progress was one of the five winners of the Caravan and Writers of India Festival contest, and she read from it at the World Writers' Festival 2014 in Paris.
Several of Nandini's plays have been long-listed and shortlisted for The Hindu Metro Plus Playwright Award.
She was among fifteen playwrights chosen to attend Writers' Bloc 4, a theatre workshop conducted by Royal Court Theatre, London, in partnership with Rage Theatre, Bombay.
Nandini is currently working on two novels, and several plays and screenplays.
She does stand-up comedy on occasion, and is also a columnist and humour writer with several publications.